Hi,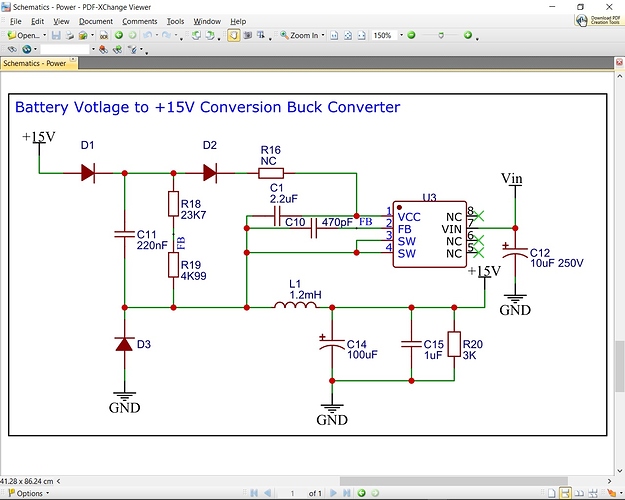 I am currently using the MP9488 step-down regulator but am experiencing two problems that are probably related. This is what I have discovered with the design that is almost identical to the one shown at the back of the data sheet for this part. I have attached the schematic.
When the circuit is powered down, the 15V output from the regulator starts to oscillate at a frequency of about 5Hz where the output swings between 0V and some upper limit which decays over time. When there is very little load, 3K-ohm, the oscillations do not occur, however, under normal operating load conditions where the regulator is supply approximately 100mA, they do. This in turn causes other supply rails, such as 5V and 3V3 to oscillate and cause multiple underisable CPU resets etc.
Again, under very little load, 3K, the output voltage from the regulator is about 15V as expected. However, under normal loading of about 100mA the output supply drops to about 12V. Placing a 220R load across the output drops it to less than 10V while it is only supply about 70mA.
Can anyone suggest why I am seeing power-down oscillations and poor regulation?
FarmerJo