Hello Support Team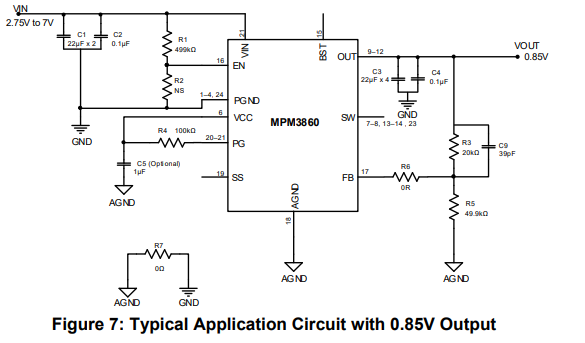 I'm confused a bit about typical application circuit (see fig above):
Why R1 is used? Is it an external UVLO set point (with integrated 3.3M pull-down)? In the DS I can see that UVLO is already built-in in the device. Can I just tie the EN pin to VIN?
What is the purpose of 0Ohm R6?
What is the case to use C5?
C9 is used to increase regulator phase margin?
Should I connect some snubber circuit to the SW output to decrease the noise?
Is this an issue to form a voltage divider with R1 = 10k, R2 = 24k?
Thank you in advance