Hello!
I use MPM3840 in my project, please check the scematic below. PCB was designed as recommended bu MPS User Manual.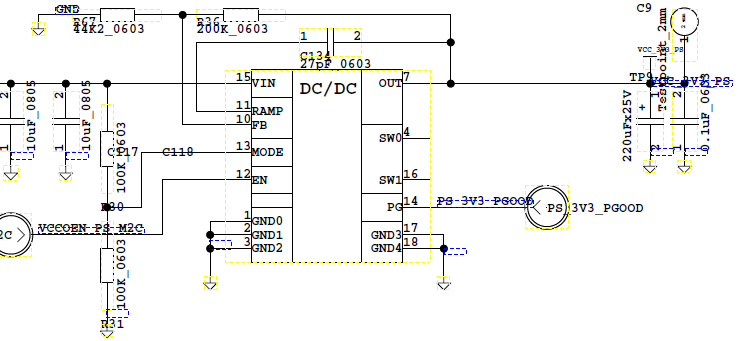 Incoming 5 V is tested OK, but there is only about 500 mV output voltage, which does not depend on EN input level.
I have 2 MPM3840 in my circuit, with the same problem.
Please help me to solve the issue.
With regards,
Maksim