hi.
I have a question while looking at the EV8008 document.
vin = Flyback controller input supply.
VDD : 37~57V / VIN : 0~35V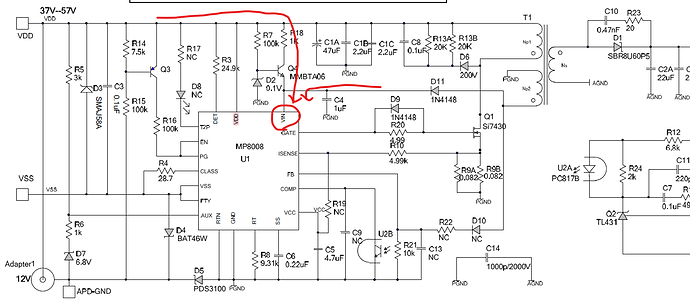 EV8008, transformer aux and VDD are entered into the VIN via Transistor(Q4).
If VDD is entered in VIN , it is out of the VIN range.
I don't understand this part.
please explain to me
Thank you