Hell,
I am using this MP6002 as a flyback converter and this transformer to step the voltage down for me. But when I probe the output pin of my transformer (PA3965.002NL), I can not get any reading. I probe RT on the board. There is no oscillation and I am using a 20k resistor.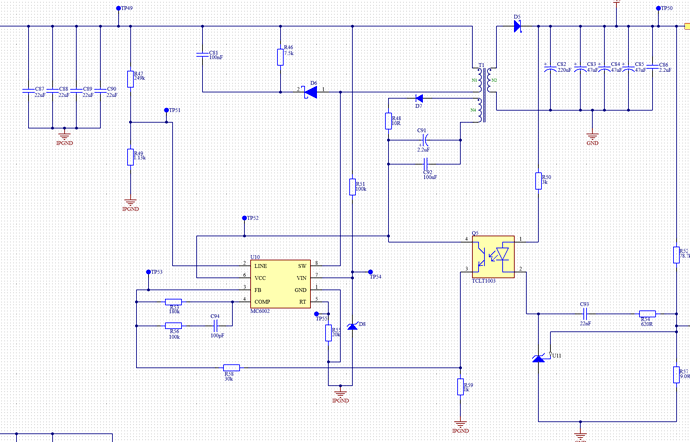 Input voltage is 100V.
I need your help here.
Regards,