Hi, I'm putting down a quick draft to show you my application: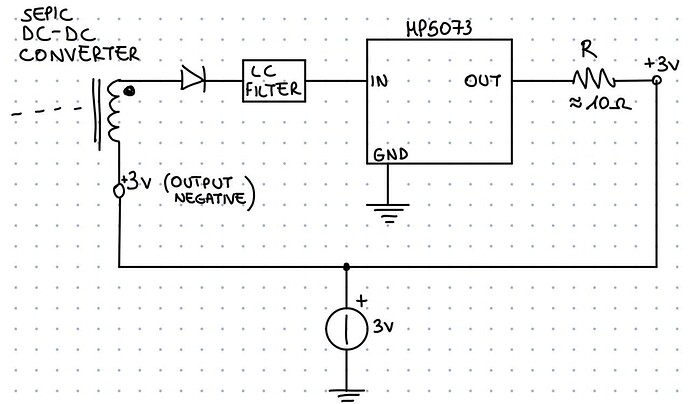 Just pretend to see all the other parts which are not strictly relevant here (SS, ILIM, etc)
My questions are just 2:
Does the slow start begin from 3V or from GND?
If I disable the switch, the output discharge function would make it conduct current from the 3V reference to GND through the Vout pin. Is there any way to prevent this from happening?
I know these are though questions so I am more than happy to also receive indications for a substitute.
The features it has to have are (critical with !!):
Power good pin
!! External Slow Start
Programmable current limit (if possible)
I initially chose the MP5073 because my application had low Vin requirements (< 1V), but now that I shift everything up by 3V, it's fine to not have separate Vin and Vcc
I would be really happy with a really close relative to the MP5073, but without any output discharge (if there is no way to counter the feature on the MP5073 that is)
Any ideas? Thanks a lot