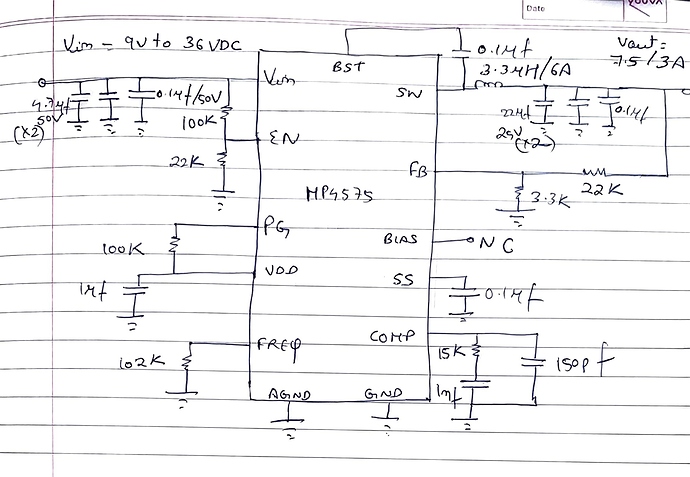 I have designed a DC-DC converter using MP4575 with below requirement:
Input voltage range: 9V to 36VDC
Output voltage: 7.5VDC/3A
Input source is from a battery.
I have doubt on input and output capacitor selections as theoretically based on calculation we get less ripple voltage but practically it is more.
Also we would be designing it on 2 layer PCB.
Request you to go through the circuit sketch I have attached here and let me know improvements.