Hi there!
Im planing to use the MP4560 on my board.
Here you can see the schematics.
i hope this works…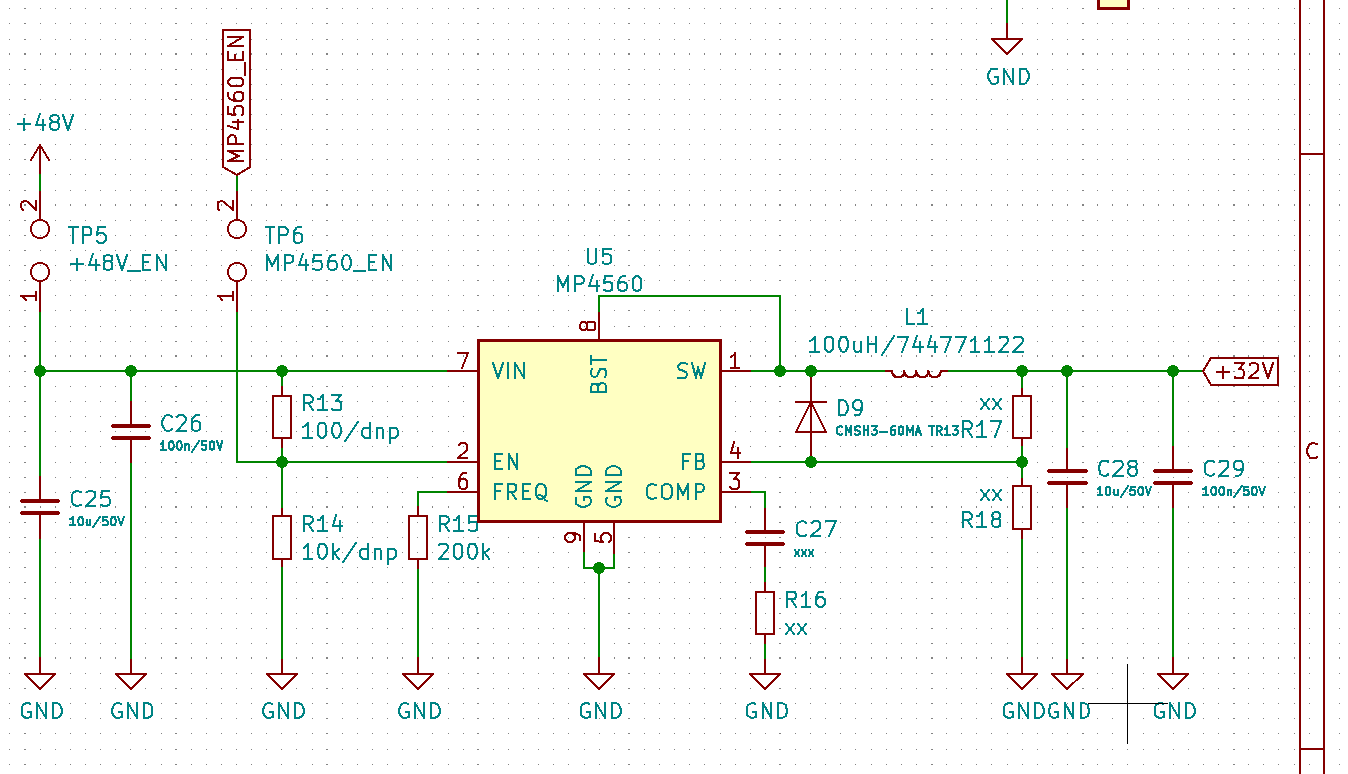 I think everything will work quite good but the only think i cant calculate are the parts on PIN COMP.
C27 and R16
Requirements:
Can anyone here help me?
Thanks!!