Hello Everybody!
I am trying to build a lantern with two MP24833A supplied with a 5S Battery.
Vin_min: 15V
Vin_max: 21V
I_max: 650mA
V_LED: 19,5V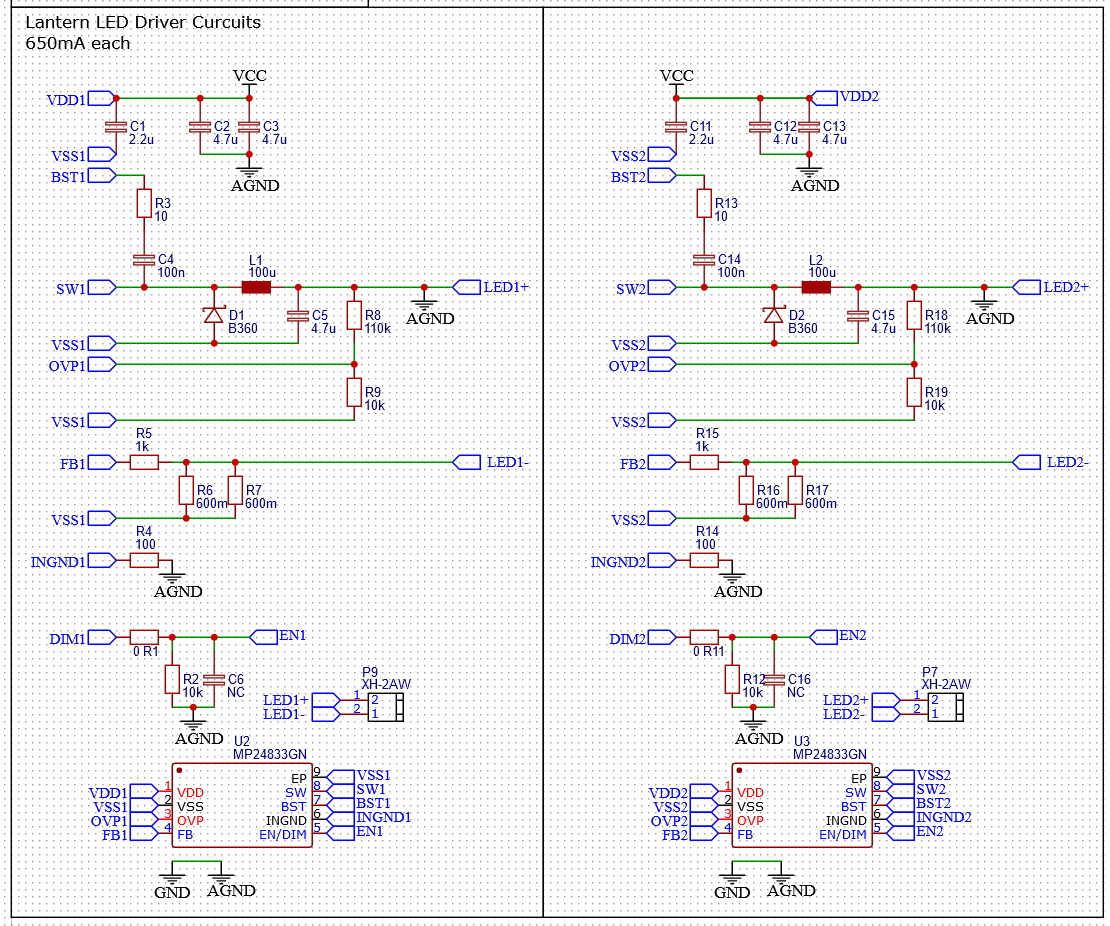 But they let the magic smoke out after 1-2 seconds. Do I have an tremendous fault in my schematics? Or is the MP24833A not suited for this. The PWM dimming is done by a 3.3V MCU
If the MP24833 is not suited, is there another one? Minimal external parts and up to 3A Buck Boost LED driver?
Thanks for the help!