Hi,
Good day,
I would like to know the efficiency and output voltage of the IC MP2483 in buck-boost mode for Vin=8 to 36V and ILED=0.7A.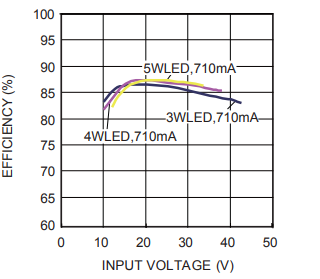 In this image i wanna know the LED forward voltage which they have used. what does 4W,5W mean whether watts or white LED?
my design is to drive the led having VF=9.2V and ILED=0.7A in buck-boost mode with Vin=8 to 36V supply. what will be the efficiency of the IC MP2483 for this specification.