Hi Sir,
I trying to design in the MP2329 IC for the input of 24V and output of 5V/5A.
I had been following the design from the evaluation board and i'm using the 2 layer of PCB.
The after finish the PCB board and test it out but it keep burning off the MP2329 IC and i don't know what is problem i'm having. Need some advice
here is the schematic.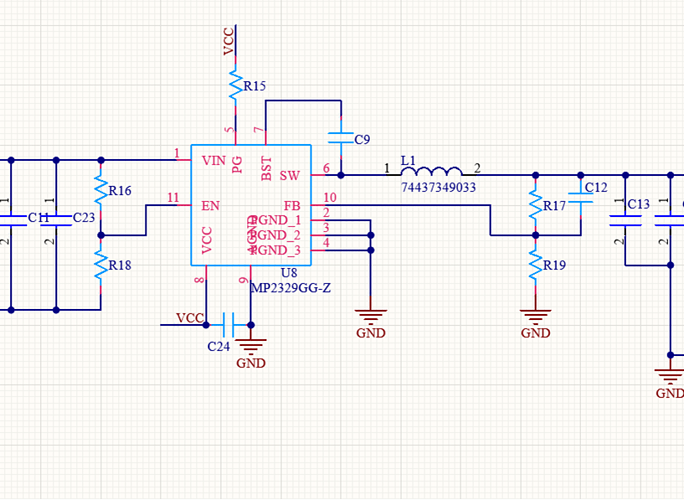 Thanks.