Dear support member.
I consider to use MP2316.
Please tell me about this device.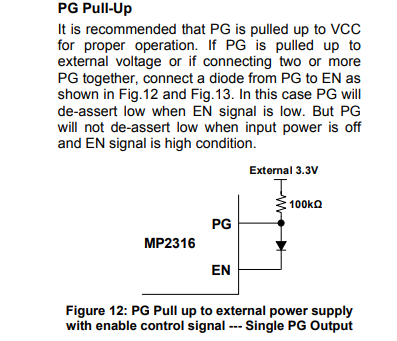 Q1
"PG will not de-assert low when input power is off and EN signal is high condition."
Is this mean PG doesn't output signal?
Q2
What is the purpose of diode between PG and EN?
best regards.