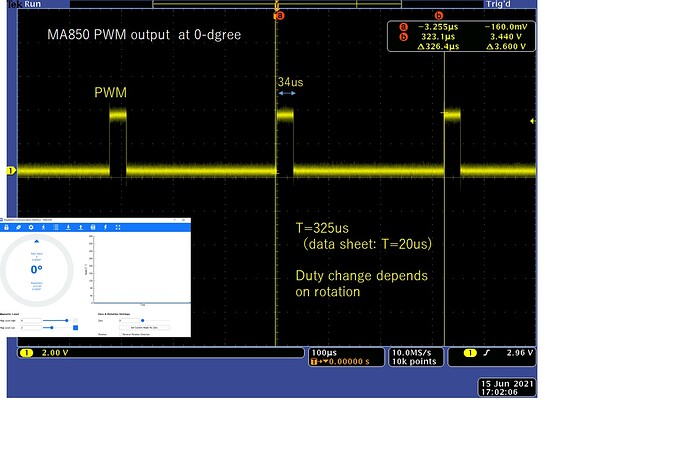 Hello
I'd bought EVKT-MA850-KNOB .
Its operation looks fine under MACOM, but would you please let me know
how to get PWM frequency=50KHz for MA850?
MA850 data sheet page 5 :PWM frequency =50KHz typ, but my PWM frequency is just 3KHz
.
My setting may be something wrong?
Thank you for your support.
Best Regards