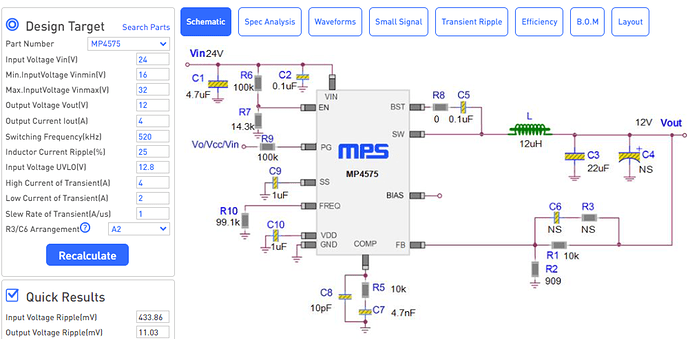 Please understand that I am asking questions through a Korean translator.
I'm designing Buck converter with MP4575 with online design support
According to the Iout and Inductor riple current (%) settings, the changes in C8, R5, and C7 connected to the COMP pin were confirmed based on Online Schematic.
By the way, I want to know about the calculation formula that sets the value and the change in MP4575 behavior according to the values of C8 and R5+C7.