Dear support member.
Please answer as soon as possible.
My customer use MPM3650C and MPM3632S for Spartan-7.
This FPGA requested many capacitance.
(refer to table.)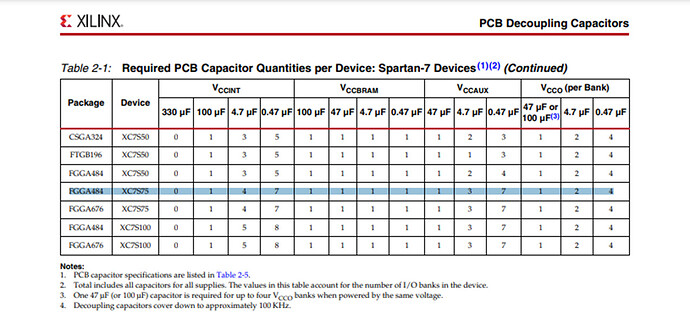 I'm worried about inrush current, but should I design it according to the required capacitors of table?
What should I do if the capacity listed in the table cannot be used?
Best regards.